On being in love and travel:
Being a confused soul, I lived most part of my life taking things as it came. I had not planned on pursuing engineering but I went on to do my Masters in Engineering. But even then, I was not content with the life I had. The only part of the job I used to look forward to was when I would be sent on field work in remote villages with the other engineers. But it was a rare occurrence and I found myself reviewing my entire life. And I decided not to settle anymore with the desk job.
Right after I resigned from my job, my mother in-law visited us in Bangalore. One morning, while watching an India-Sri Lanka test match, my husband came up with the idea of visiting Sri Lanka the coming weekend. Impulsively, we booked our tickets (it was cheap, thankfully), got our Electronic Travel Authorizations for Sri Lanka and planned for the weekend. Soon, we were driving across the ancient kingdoms of Sigiriya through the tea estates of Nuwara Eliya to the pristine beaches of Hikkaduwa. We met the friendliest people, ever smiling and forever helpful.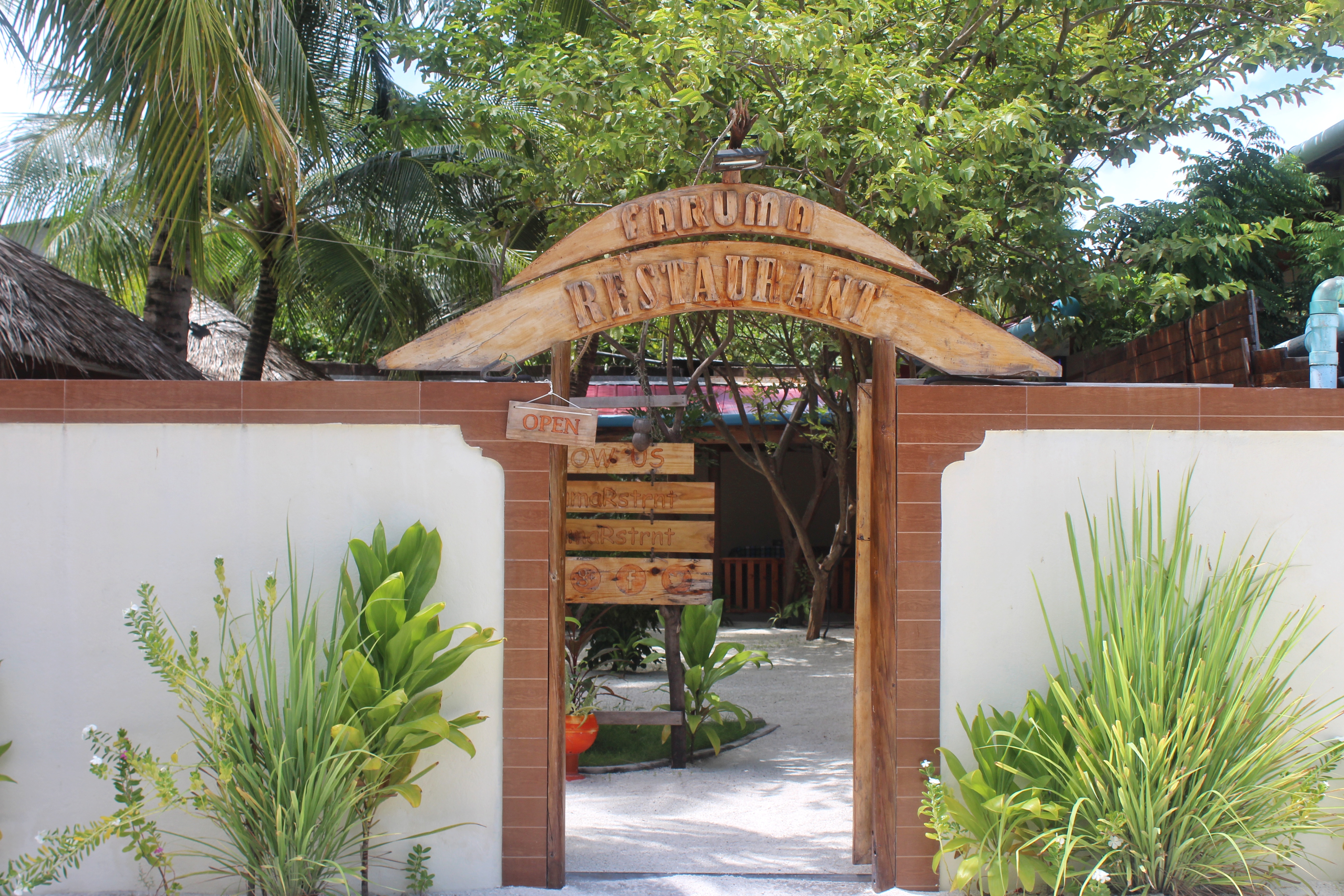 The experience had been so uplifting that I believe it changed a part of me, who did not want to challenge conventions. I longed to be a free bird, no more tied to the shackles of a rat-race and take on life the way that would make me happy. The more I fell in love with myself during travels, the more I realized the potential of how much I can change the perceptions of people through travel. I truly believe that the Sri Lanka trip was the beginning of a journey that I have now ventured into.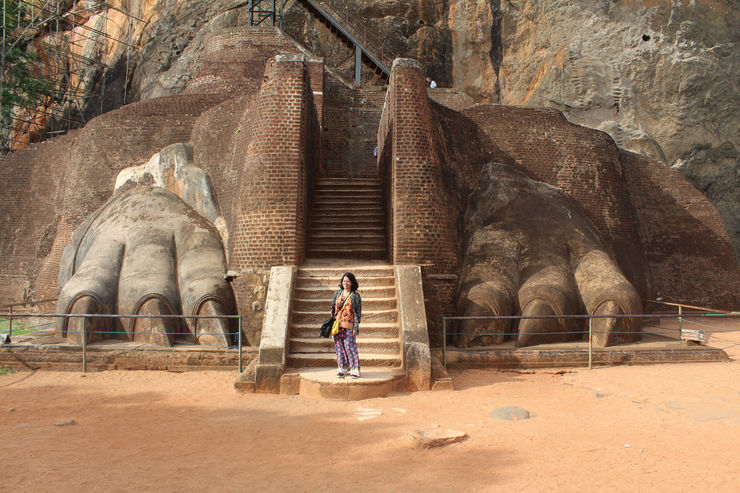 For the never ending love of food!
I am a big foodie. Be it street-food or the local cuisine of any place, it totally gets my complete and undivided love. Hence, it is difficult for me to point out the best meal. But what I can talk about is the most memorable meal I have had recently. We had booked a seaside hotel on a local island in Maldives, rather than a resort. The food in the hotel, though good, was a bit expensive for daily consumption. However, Google came to the rescue by showing us the nearest restaurants in the little island of Dhiffushi. Our curiosity was piqued by the positive reviews of Faruma Restaurant. We decided to try it out for lunch and found it to be a quaint, little restaurant with a fresh look. It even had a signboard to encourage customers to follow them on social media. For lunch, we had the best Tuna Pizza accompanied by Fish and Chips and Maldivian Fish Meal. Our lunch was fresh, delicious and totally affordable.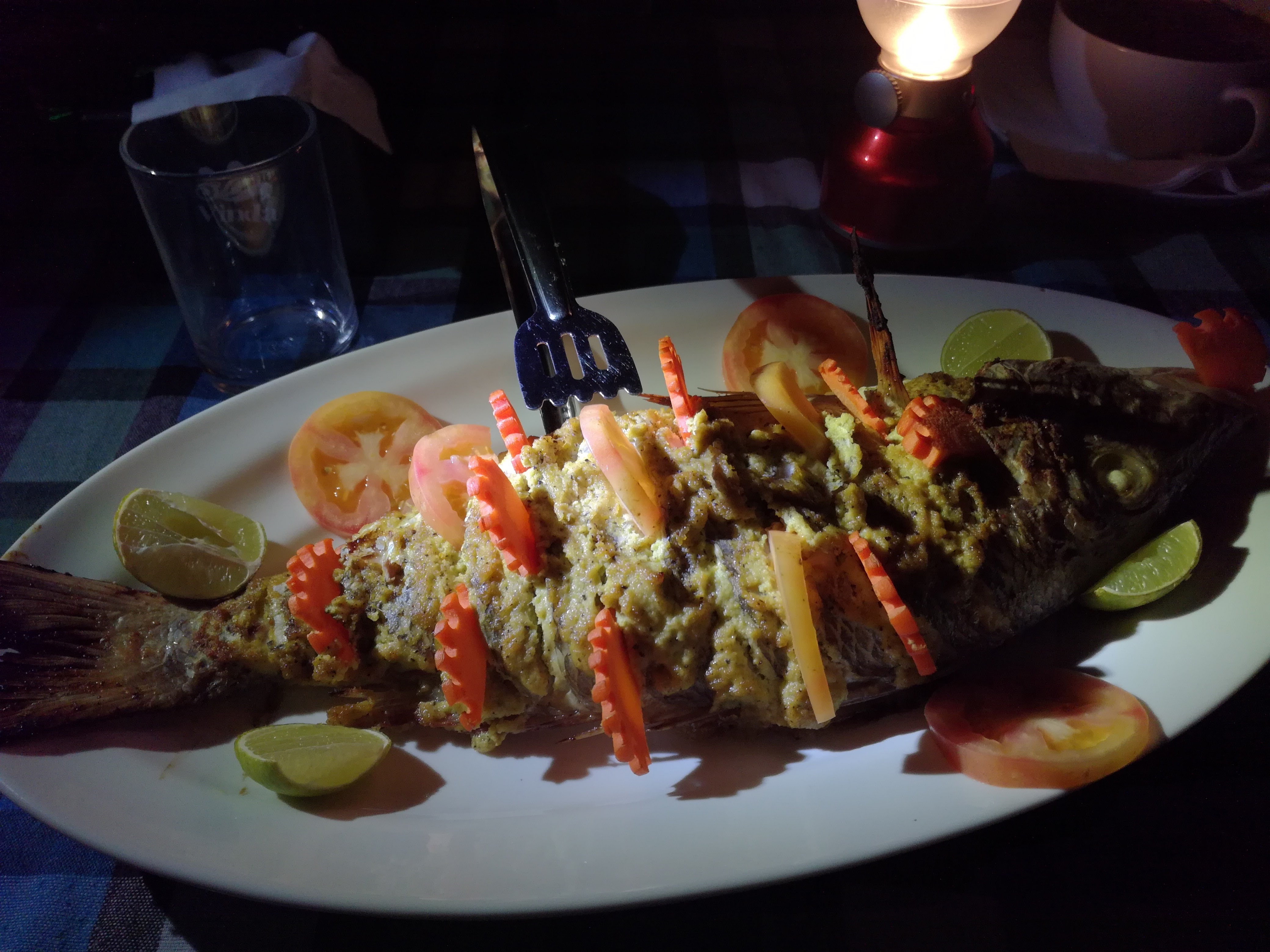 One of their specialties 'Jack's Maldivian Fish' was frequently recommended by travellers in Google reviews. The dish is however not available at a short notice as it requires a lot of preparation by the chef. So, we pre-booked it for our dinner and it did not disappoint. We had a heart-warming dinner and returned to our rooms happily, patting our backs for having discovered a wonderful place to eat in.
On a moment that was travel high!
Till date, it would be the three days of our adventurous trip in Karnataka to celebrate our one-year old marriage. At Gokarna, we trekked from Om beach to Half Moon Beach thinking it would be an easy trail. If had I taken one wrong step, I would have drowned in the sea or worse, splattered my brains on the rocks below. The second day was at Murdeshwar, where we had our first experience with underwater life through scuba-diving despite my fear of drowning and my husband's motion sickness (even over the sea). And on the final day, we ended up parasailing over Malpe Beach in Udupi even though my sister had made me promise that I wouldn't be trying any more adventurous stuff. Except for scuba-diving, the rest were not planned and we just took one day at a time. It was the first time we were not accompanied by friends or families and we had some of the best times of our lives.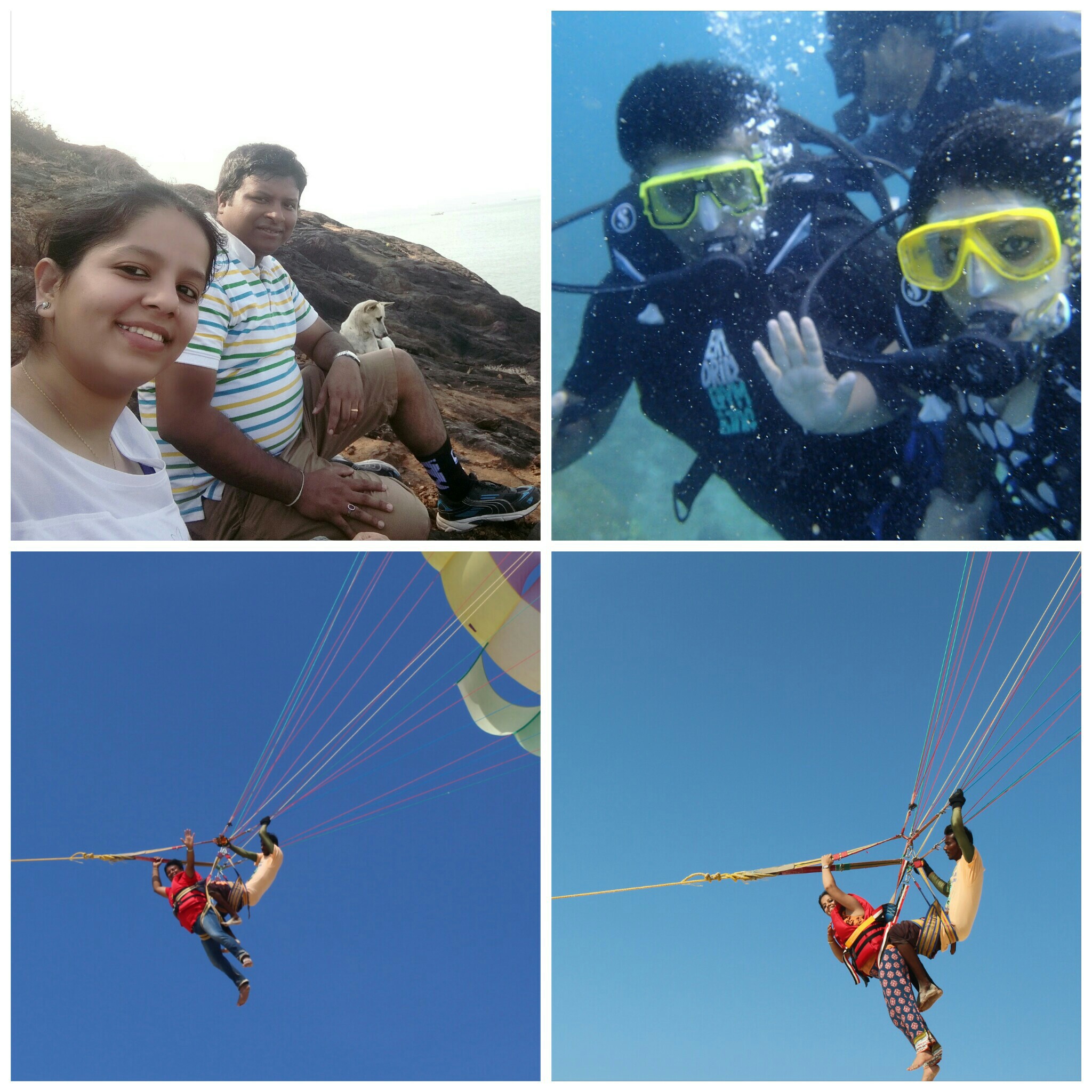 Priyam's Saree story
This picture is special because it was the first time I wore a saree on travels. Ever since I was a kid, I loved dressing up in sarees for Saraswati Puja (celebrated with much fanfare across Eastern India). At college, I learnt how to drape one and I am still hooked to videos on how to drape the perfect saree. But I never thought I could take one on my travels. Even though I am comfortable in a saree, the thought that I could trip over and fall never made me seriously consider one while packing. Last year, I came across a group's post where a fellow traveller (Shmruthi G Shankar) was making news for wearing sarees on travels. The way she draped in and how comfortable she looked in those sarees inspired me to take a new travel resolution. The opportunity came soon with the impulsive trip to Sri Lanka. I packed a Lehariya saree (from Jaipur) which I can easily fit in my backpack without having to worry about creases.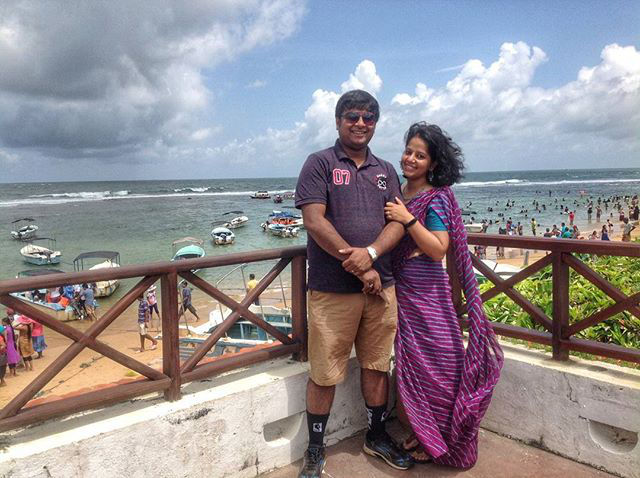 I wore it on the last day and had a great time with it. I made a promise to myself that from going forward, I would take at least one saree on each of my travels. Even though I may not know how to pose for the perfect photograph in a saree, I love every bit of the experience and how I have arrived at it.
On reading or watching movies on the go
I love books with travel stories (the recent one being India on my Platter) and Lonely Planet Magazines but they have not yet inspired me as much as movies have. To name a few, Tamasha, Highway, Jab We Met (Imtiaz Ali's movies give serious travel goals), Yeh Jawani Hai Deewani, Zindagi Na Milegi Dobara and Midnight in Paris have fueled the fire of my wanderlust.
Make sure to follow her in Instagram and Facebook. Here is a sneak peak what you may get to experience:
Check the entire article here – Masakali : The Real Love Stories